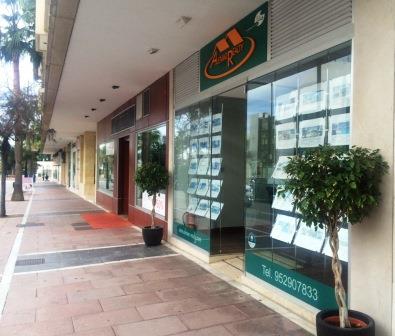 Alemar Realty is an Agency in Costa del Sol which focuses in properties for sale in Marbella and Puerto Banús. We have worked for many years in the Spanish property market. We help you find your dream home, invest your funds or sell a property in Costa del Sol. All range of facilities are covered to suit every budget from cheap apartments to luxury properties and a large scale of investment projects both new and resale.We are local and specialists in the areas Puerto Banús and Marbella apart from the rest of Costa del Sol which helps clients make the best decision of where to live.  Our highly qualified staff based on accumulated experience and dynamics; provide a professional service helping the client through the entire process of buying real estate as well as providing honesty, telling the advantages and disadvantages of each property.  Our staff speaks fluent Spanish, English, Russian, French and Arabic and has astounding experience in international relationships with clients.  We make full coverage of the Costa del Sol market and take care of all your needs offering a wide range of after sale services and help.
We offer many services to support transactions:  alien registration number (NIE), obtaining a mortgage loan and the subsequent after sales service(rent, Real Estate Administration, Management, Car services Etc.)
Alemar Realty cooperates with the largest Spanish banks, reliable construction firms, defense lawyers and investment companies.
Our motto, reliability, professionalism and personal approach!
We are proud of our reputation and welcome you to visit our website and our office in Puerto Banús, Marbella.